EXPERIENCE EURETINA IN HAMBURG WITH US
Meet our experts & register for our in-booth workshops!

We look forward to joining you at the 22nd EURETINA Congress. We invite you to visit us at the Topcon Healthcare booth, H12, and join us for our in-booth workshops where you will have the opportunity to meet our experts and learn how you can streamline your workflow and grow your practice with our innovative solutions. 
Improve clarity – Managing fractured data sets in changing clinical settings
Harmony workshop

With imaging and diagnostic devices being integral to modern practice, and the variety of devices and manufacturers growing rapidly, visualising key data both efficiently and without barriers is paramount. This workshop is designed to highlight how Topcon's data management solution, Harmony can improve efficiency regardless of device manufacturer and allow access to data both globally and securely.

When?
Friday 2nd & Saturday 3rd of September 11:00-11:30 & 15:30-16:00

Where?
Topcon Booth H12, Congress Center (CCH) Hamburg, Hall H – Level 0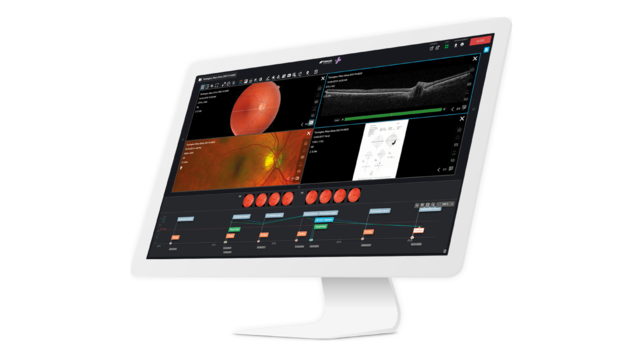 Superior Visualisation with Swept Source OCT and OCT-Angiography
Swept Source OCT & OCT-Angiography workshop
This session will give you an introduction and overview of some of the most interesting and useful diagnostic applications of OCT and OCT-A. Discover how Swept Source OCT can help you get high-quality scans in difficult cases, see first-hand superior visualisation of the choroid and sclera, and explore the application of pinpoint registration and the ability it gives you to observe one point in many different modalities on one single screen. You will also learn how to create a high-quality panoramic OCT Angio scan with ease, and much more!

When?
Friday 2nd & Saturday 3rd of September 10:00-10:30 & 14:30-15:00

Where?
Topcon Booth H12, Congress Center (CCH) Hamburg, Hall H – Level 0