A true clinical case-fest loaded with CPD points
Topcon Healthcare is excited to announce the return of the National OCT Conference, 1.5 days of high-quality clinical education on OCT and Myopia Management, to be held at the Celtic Manor Hotel, Newport, South Wales, 12-13 March 2023, immediately prior to the Optix Conference 13-15 March. In response to feedback received following pre-COVID NOCT events, the focus this year is on expert-led discussion workshops, interlaced with lectures from clinicians, covering a wide range of clinical topics related to OCT (full day Sunday) and Myopia Management (Monday morning) YOU CAN NOW SEE THE PROGRAMME BELOW - Programme is subject to change  -                               Parallel sessions will be available for selection on a first-come, first-served basis from December 1st for those that have already booked their place.
Sunday 12th March
Why attend?
Experienced in OCT? Join our clinical case discussions and increase your experience with clinical cases that you have yet to see in your own practice
Newer to OCT? Learn how OCT can enhance patient care and refine your referrals across retina, glaucoma and anterior segment. Increase your confidence in OCT interpretation with experienced clinicians guiding you through common cases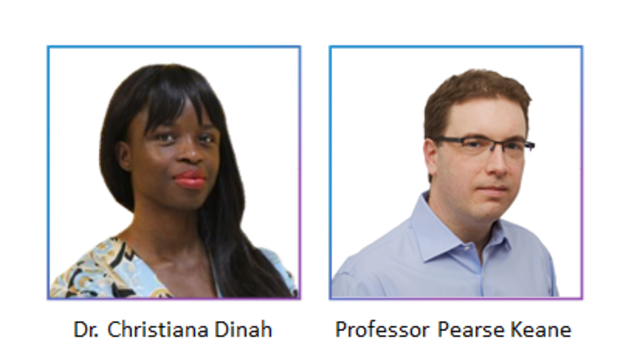 Monday 13th March (morning)
Education programme from 8.30-13.00, consisting of lectures, panel discussion and case discussion workshops. Bringing you the very latest clinical evidence from this fast-moving field, for you to apply in practice tomorrow. 
If you choose a package that includes Myopia Monday but you are not planning to attend the full Optix conference, you are welcome to stay on for the Monday afternoon Optix conference session free of charge. 
Why attend?
Myopia Management is becoming a very hot topic and both the World Congress of Optometry and the European Society of Ophthalmology have recently published guidance that puts the onus on all clinicians to actively manage myopia and move on from simple correction of myopia. Myopia Monday will provide solutions to overcome some of the barriers to getting started in this field, provide you the latest on what interventions are working, what is not, and what is coming soon, as well giving you the clinical confidence and tools to discuss myopia management with parents and children.
Booking is a 2 step process,
1)  Book and pay for your entry
CLICK HERE to book
Education only: both days £260 – Sunday only £180 – Monday only £90, why not book the full conference package, includes one nights' accommodation and dinner with wine on Sunday evening. From £495*
 *dependent on room choice - upgrades subject to availability
2)  Book your sessions
You will then need to book your sessions on Topcon's education portal: Topcon Healthcare University (THU). Once we receive your booking you will receive an email with a code to enable you to book your sessions. We recommend you book your preferred sessions as soon as possible after this date, as access is on a first-come, first-served basis.
If you do not already have a THU account, please follow the link above (will open in a new window) to register.
Full joining instructions and badge (to print) will be provided in your welcome email nearer the time.
If you have any questions please email [email protected]