Non-Contact Tonometer
The CT-800, non-contact computerized tonometer makes intraocular pressure (IOP) measurement easier than ever before.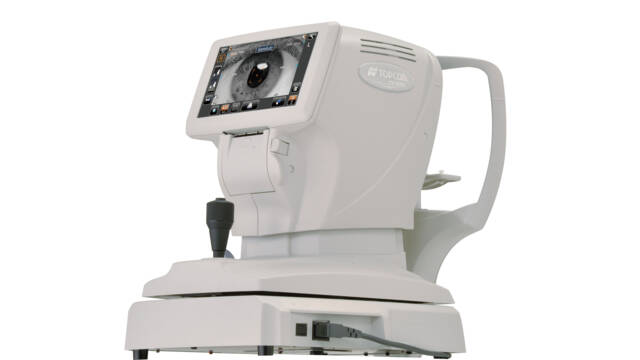 Key features
Soft air-puff
Maintenance free air-intake system
Calculation of adjusted IOP based on pachymetry values
The bright 8.5 inch touchscreen ensures control of all functions just by a touch of a fingertip. 
The smooth base movement due to a 23% reduction in weight from the previous models and an improved joystick operation makes the CT-800 easy to use. The soft air puff ensures accurate measurement results
which can be printed through the drop-in printer at the front or exported through a LAN connection. The air intake system results in less maintenance and guarantees accuracy. The CT-800 is able to calculate adjusted intraocular pressure based on the manual input of pachymetry values. The compact footprint and design of the CT-800 saves space and adds functionality to the contemporary eye care practice.
Not all products, services or offers are approved or offered in every market, and products vary from one country to another. Contact your local distributor for country-specific information.