Kerato- and Refractometers
The KR-800 & RM-800 auto kerato- and refractometers incorporate the very latest in design technology and ergonomics.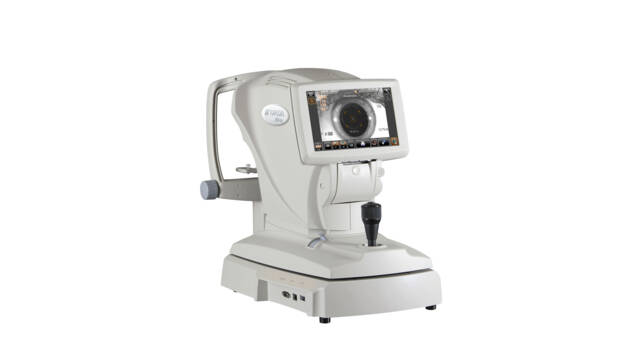 Key features
Topcon's Rotary Prism Technology™ for unparalleled accuracy
8.5 inch LCD touchscreen panel
Connectable LAN
The units feature a bright 8.5 inch color touchscreen panel to control the main functions and an improved joystick operation due to a 23% reduction in weight from the previous models. Topcon systems have been renowned for their accuracy due to the proven Rotary Prism Technology™.
The compact footprint and design of the KR-800 and the RM-800 will save space and add functionality to the contemporary eye care practice.
The LAN connectivity for data export and the drop-in printer in front of the instrument ensure versatile use of the KR-800 and RM-800.
Not all products, services or offers are approved or offered in every market, and products vary from one country to another. Contact your local distributor for country-specific information.