Topcon Healthcare Announces Launch of Tele-refraction Software RDx in EMEA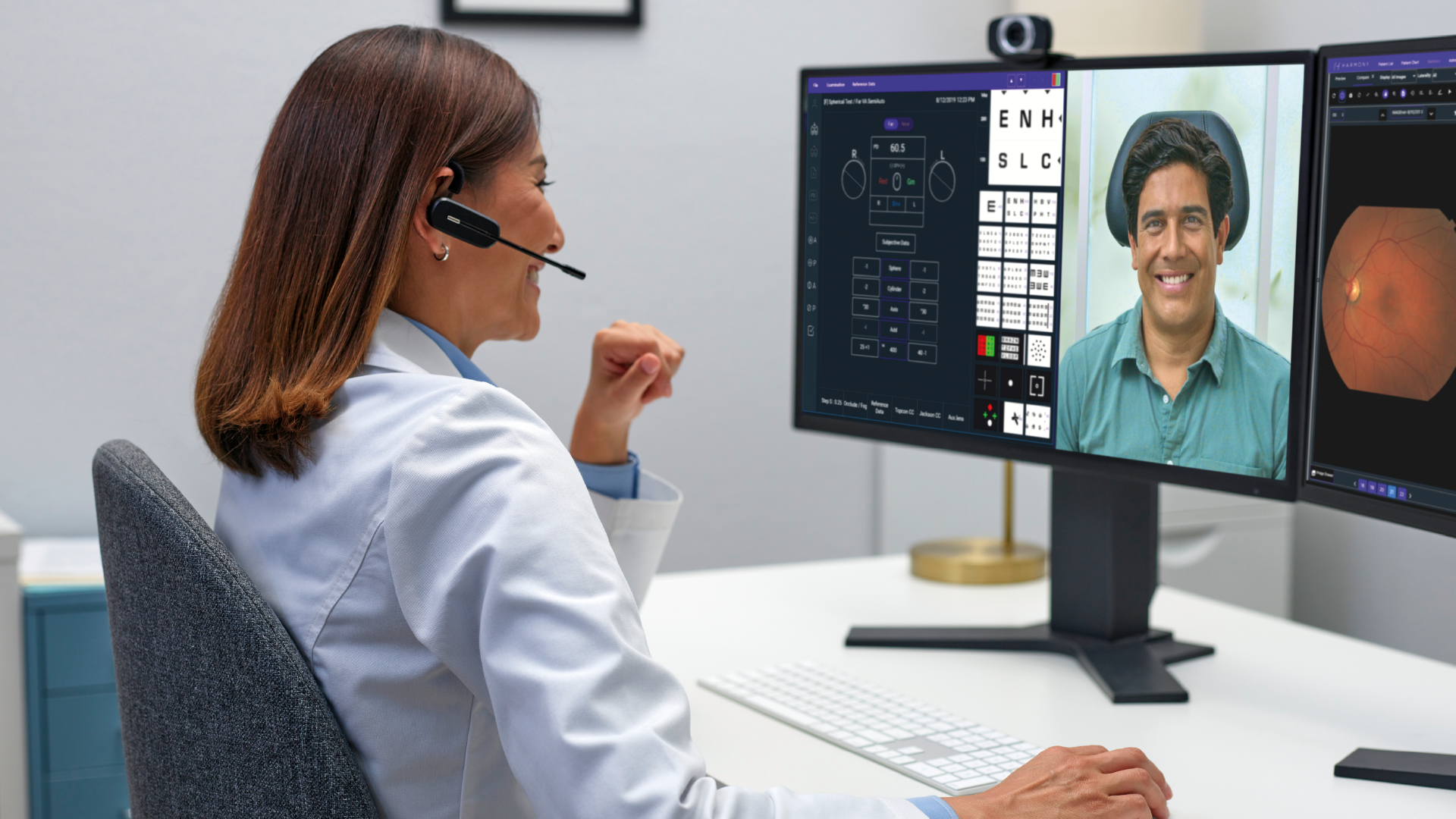 HELSINKI, SEPTEMBER 8, 2023

Topcon Healthcare, a leading provider of medical devices and software solutions for the global eye care community, announced today that it has launched its Topcon RDx tele-refraction software platform to the EMEA market*. Topcon RDx is an innovative, secure, telerefraction solution that delivers convenience, efficiency, and easier access to primary eye care by allowing eye care specialists to perform comprehensive refractions from any location and at any time.
This web-based solution allows eye care specialists to connect and control their Topcon CV-5000 digital phoropter from anywhere at any time, enabling eye care professionals to perform comprehensive refractions, regardless of their location, in a confidential and secure environment. The platform imports autorefractor and lensmeter data and presets the refraction starting point on the digital phoropter to optimise the exam, whilst the seamlessly integrated face-to-face consultation facilitates smooth communication and interaction. The integration with the vendor-inclusive data management solution, Topcon Harmony, enables the remote user to have quick access to the patient's examination history and facilitates easy viewing and analysis of all examination data in one single screen.

By implementing the RDx solution, busy clinics and practices can now obtain easy access to additional staff support whenever necessary, as qualified eye care professionals are able to conduct refraction examinations from anywhere at any time. The seamless tele-refraction solution also increases flexibility for both staff and patients whilst expanding access to primary eye care, even in the most remote areas.

"At Topcon Healthcare, we are dedicated to delivering intelligent solutions that streamline the way eye care professionals work. Topcon RDx tackles the pressing issues of staff shortages and limited access to primary eye care services in remote areas. By seamlessly addressing these challenges, the solution empowers busy eye care providers to overcome resource limitations whilst ensuring the quality of refraction examinations remains uncompromised. This innovative technology opens up new possibilities for optimising resources and facilitating faster access to essential eye care services. We are thrilled to introduce this groundbreaking technology to the EMEA region," states Riina Rautee, Director, Sales and Business Development, at Topcon Healthcare.

For more information regarding the RDx Tele-Refraction platform or to request a demo, visit us at the ESCRS Congress, September 8 - 12th, 2023, booth B404 or visit topconrdx.eu.
 
About Topcon Healthcare
Our vision is to empower providers with smart and efficient technologies for enhanced patient care. Leading the technology revolution in healthcare, we offer the latest integrated solutions including advanced multi-modal imaging, vendor-inclusive data management, and ground-breaking remote diagnostic technology.

A globally-oriented business, Topcon is focused on developing solutions aimed at solving societal challenges in the mega-domains of healthcare, agriculture, and infrastructure. In healthcare, these challenges include the increasing incidence of eye disease, rising medical costs, access to healthcare and physician shortages. By investing in value-driven innovations, Topcon works to ensure that people enjoy good health and a high quality of life.
*Not all products, services or offers are approved or offered in every market, and products vary from one country to another. Contact your local distributor for country-specific information.