Kerato-Refractometer
Topcon offers the unique combination of Kerato Refractometer and a Corneal mapping system in one device to improve the workflow in your practice.

Key features
Corneal mapping function
Topcon's Rotary Prism Technology for Unparalleled Accuracy
Easy operation with 3D auto alignment
The KR-800PA provides you the most reliable and accurate corneal analysis by making use of the placido ring and its sophisticated measurement principle. It includes Topcon's patented Rotary-Prism technology for quick and precise refraction and keratometry measurements.
Corneal mapping system supports contact lens fitting and diagnosis of corneal irregular astigmatism. It provides information about the shape of the cornea and is displayed quickly and even overlays the mapping output onto the anterior segment by one single touch. Topcon's KR-800PA is an affordable choice for all clinics offering refraction and contact lens fitting. For easy operation and speedy measurement in your practice, the KR-800PA features 3D auto alignment and an Auto-Start function. As soon as the instrument is properly aligned, this innovative function initiates the measurement process and completes multiple readings of each eye.
i-Map for KR
The Topcon KR-800PA comes with i-Map for KR external visualization software for detailed corneal analysis. The software is able to analyze corneal data acquired by KR-800PA remotely. With the i-Map for KR, you are able to make a comparison between multiple exams. i-Map for KR is also a perfect platform for efficient RGP contact lens fitting. The contact lens simulation feature automatically selects the best fitting contact lens based upon the integral, comprehensive contact lens database, featuring all main manufacturers. The Zernike analysis module consists of 36 polynomials up to the the 7th order, and provides clear view of the optical deficiencies which can disturb vision.
Rotary Prism Technology
With Rotary Prism Technology, the Topcon KR-800PA provides stable measurement. The unique eccentric rotation of the measurement ring is designed to decrease any artifact from the fundus.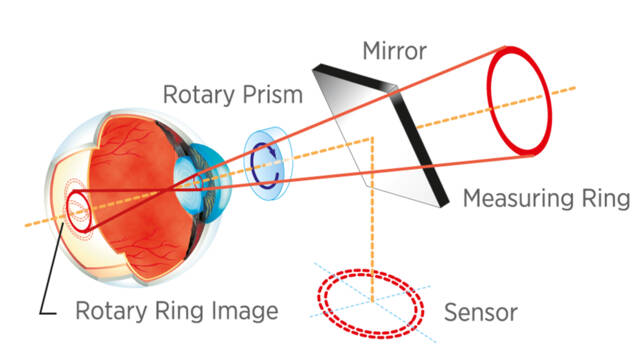 Not all products, services or offers are approved or offered in every market, and products vary from one country to another. Contact your local distributor for country-specific information.