Eye Health Education Begins Here
Topcon Healthcare University is a living, growing platform to meet the education needs of those involved in eye health. Our educational offering is continuously developing with new and relevant resources added each month.​
THU offers a wide range of content: from tips to ensure you get the most from your Topcon products, through to premium peer-to-peer learning. THU has the information you and your staff need to take full advantage of your Topcon Healthcare investment.​
The Clinical Affairs Team is also here to support you with one-to-one training and advice, of the highest professional standards. Read More..........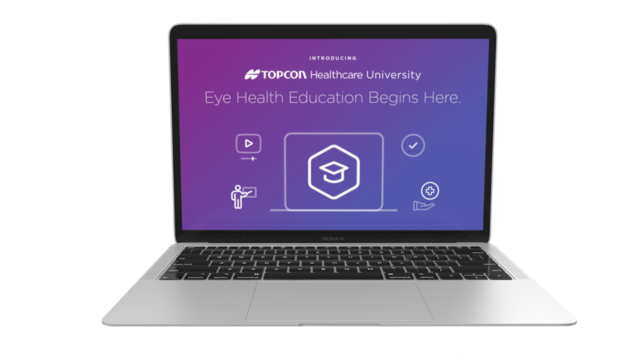 Introduction to OCT
Optic Nerve Swelling
Binocular Refraction: How to increase patient throughput with Chronos
Understanding IMAGEnet 6 Reports
And more!
CV-5000PRO automated refraction
Maestro2 OCT & true color fundus camera
IMAGEnet 6 image review software
And more!
Myopia Management – putting theory Into practice
Optimising Image Quality: the clinical advantages of PixelSmart
Future of Medicine – ocular telehealth and mobile Screening
And more!