Instrument Table
The ATE-300 is an ophthalmic instrument table with a central support column and a stable floor support.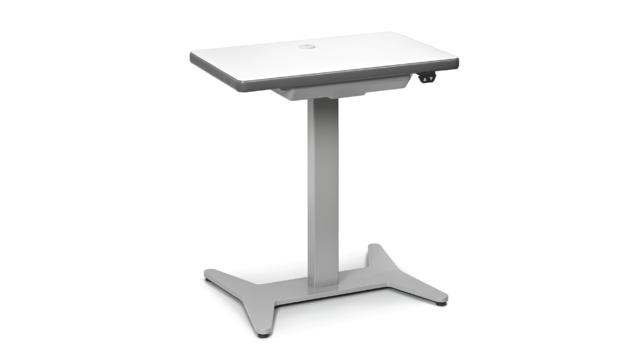 Key features
Large stroke of 300mm
Table top available in two colors: white & grey
Stable floor support
Small footprint
Wheelchair accessible
The ATE-300 tabletop is especially designed and prepared for Topcon slit lamps, for easy installation of the chinrest and power supply. The tabletop finishing consists of a durable laminated scratch resistant top layer with a dark grey rubber profile to protect the edges.
The ATE-300 is available in a silver/white combination, the elevator stroke is 300 mm and controlled by an easy accessible control panel. The ATE-300 has high quality castors with locking mechanism that enables easy rolling of the table.
Not all products, services or offers are approved or offered in every market, and products vary from one country to another. Contact your local distributor for country-specific information.