Lens Meter
The CL-300 is a computerized lens meter with a touchscreen panel and UV meter.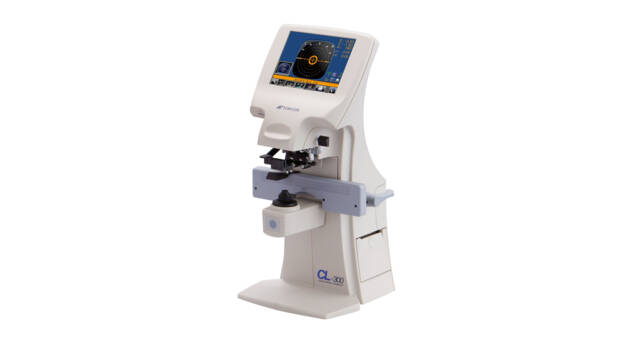 Key features
LCD color touch panel
UV transmittance measurement
Green measurement light beam
The compact, ergonomic design of the Topcon CL-300 and intuitive colored touchscreen ensure that measurements can be easily and quickly obtained.

The CL-300 automatically detects and measures all types of lenses, including progressive lenses. Contact lenses can easily and comfortably be measured with the Topcon CL-300 as well. Due to the green light reading
beam, ABBE compensation is no longer required. 
The UV measurement function provides information on the ultraviolet transmittance in the range of 0% to 100%, providing reliable measurement results for eyeglasses
and sunglasses
Not all products, services or offers are approved or offered in every market, and products vary from one country to another. Contact your local distributor for country-specific information.