Digital Slit Lamp
The SL-D701 is a digital slit lamp which can be used with conventional halogen illumination or with LED illumination.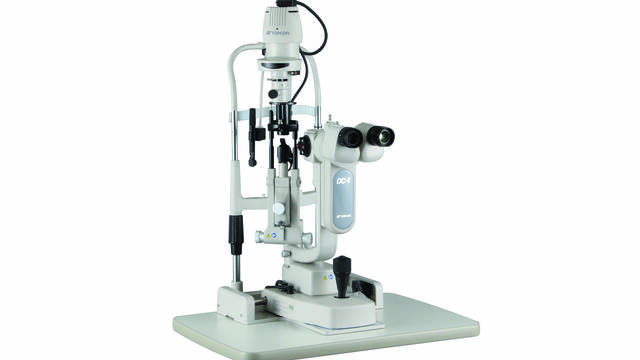 Key features
Five magnifications: 6x, 10x, 16x, 25x & 40x for daily specialist use
Halogen & LED illumination source available
Four filters for enhanced examination
The LED illumination allows observation under a brighter, homogeneous condition than the conventional halogen illumination. LED illumination ensures consistent color temperature during light intensity adjustment. Due to a shorter LED wavelength easier visualization of details in the anterior chamber and vitreous such as flare and inflammation is obtained.
TheTopcon SL-D701 incorporates four filters which can be selected; a cobalt filter, red-free filter, neutral densityfilter and an amber filter. The amber filter improves the contrast and color of retinal observation. The SL-D701
has 12.5x eyepieces and converging binocular tubes with a parallel magnification body (6x, 10x, 16x, 25x and 40x) for extremely sharp stereoscopic observation. As standalone the joystick trigger button of the Topcon SL-D701 provides an illumination boost for detailed observation, available for halogen illumination and LED illumination.
SL-D701 Blue Free Filter™
The Topcon SL-D701 Blue Free Filter™ exists of a combination of a special exciter filter and barrier filter (factory option). This Blue Free Filter™ system ensures a 1.6x brighter fluorescein observation than the conventional cobalt filter. Tear flow details and scars can be clearly viewed with less glare or pooling. 
The Topcon SL-D701 slit lamp incorporates a cable management system, if used as a digital slit lamp. The SL-D701 will seamless integrate with:
• DC-4, a 5 megapixel camera
• BG-5, background illumination / meibography system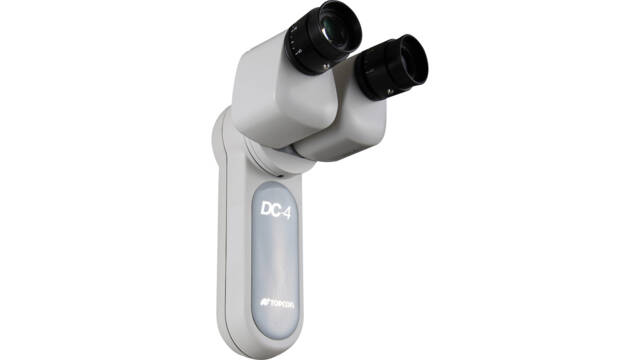 Not all products, services or offers are approved or offered in every market, and products vary from one country to another. Contact your local distributor for country-specific information.